Here we are again with another fix. This one was identified fairly recently when we were cleaning up page templates. We're talking about the Mountaineers of Santa Anna.
Santa Anna is the only school in our (ever-growing) database with that name: Mountaineers. An interesting tidbit about that name is that there are 2,164 named mountains, peaks and hills in the state. A mountaineer is someone who takes part in mountaineering, which is a bit of a circular answer. So mountaineering is simply a set of outdoor activities that involves ascending tall mountains.
CURRENT LOGO
When we were going through the page edits and happened upon Santa Anna, it stuck out. For one, it looked very familiar and the gold star to the left of the interlocking S and A seemed out of place/incorrectly placed.
Why is the star the sticking point? Well, because it is not in the right place. Look at any map, and you'll Santa Anna is quite a bit further inland from the border point.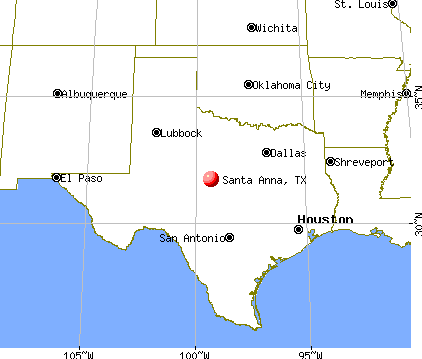 So if the Santa Anna logo we originally sourced and uploaded on March 6, 2019 is not correct, then whose logo have we been using?
Oh easy. A San Angelo Central copycat.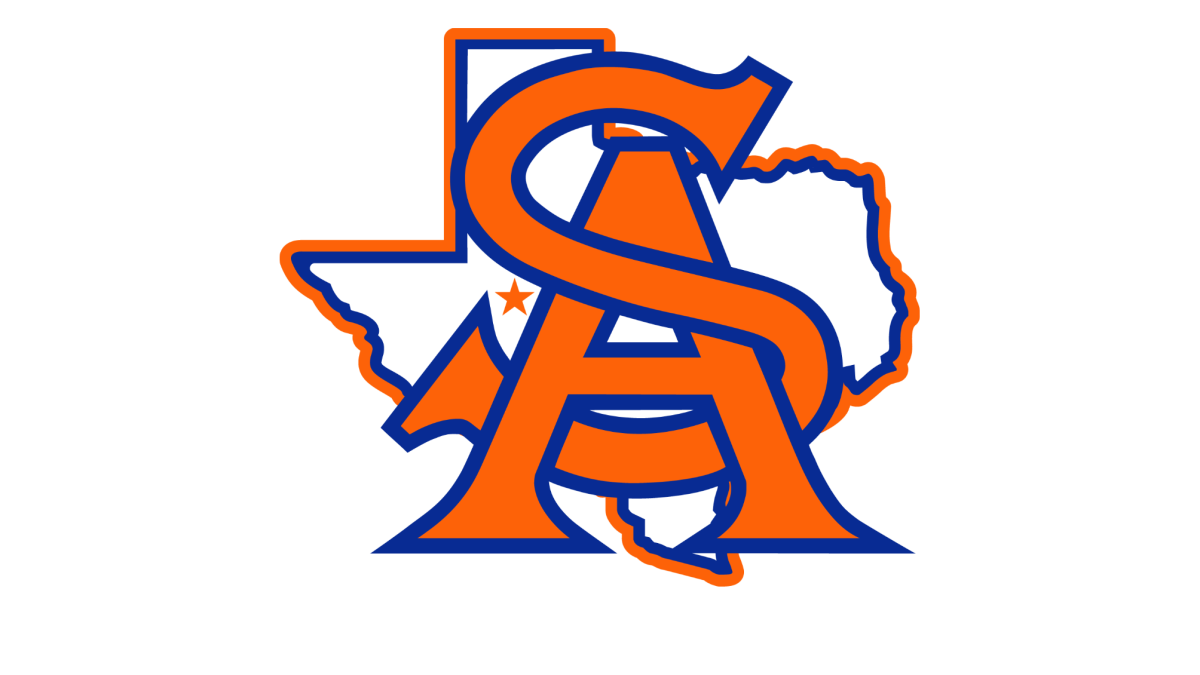 Those schools are about 75 miles apart. Despite that discrepancy, the black, white and yellow-gold logo can be found on the Santa Anna ISD website in different uses, such as here for football. But the ISD's website, there is a man with a gold beard, dressed in all gold, wearing a coonskin hat and holding a rifle.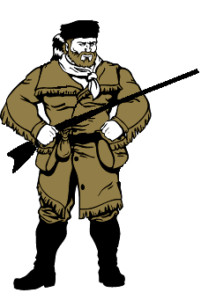 Oof…it's not great.
For starters, we have to update our page. Then, the version you see above is the biggest version that can be found online, which makes it a pain to use for online media. Lastly, it's way too detailed. It's barely an OK illustration for a school/ISD mark, but it would never translate over to being good for athletic purposes.
The negatives:
Too small
Too detailed
Maybe in this day an age, logos don't need to have guns in them, all things considered around this state the last few years
Doesn't project any athletic feel
The positives:
One of one mascot named Mountaineers
THE FIX
Our fix was a complete overhaul from both logos out there when searching Santa Anna Mountaineers. Get away from the interlocking SA with the incorrectly located star was priority one. No. 2 was to completely redo the mountaineer man.
We liked the color combo of gold, black and white. We lightened the gold and black a bit and added gray to the mix – all very similar to our Abilene fix.
Instead of the overly detailed illustration of a man holding a rifle, we simplified things to just have a more angular profile view of the mountaineer head with a coonskin hat and beard. The gold beard was a must-keep. One thing we incorporated within the negative space was a jagged black bottom where the hat and beard meet. That jagged area is meant to represent a mountain range to pay homage to the Santa Anna Mountains (not to be confused with the Santa Ana Mountains in California) a couple miles north of the the town.
This has much more of an athletic aura to it than the other mountaineer logo.
There you have it. A brand new, one-of-a-kind look for a one-of-a-kind mascot in Texas. What do you think?
EDITOR'S NOTE: Quick Fix logos are purely conceptual and not always original creations. We take creative liberties with source material to showcase something new and different. We do not own original works and use a watermark to reduce improper reproduction of logos not intended for everyday use.